Single measure of ROI for all HR initiatives in a company.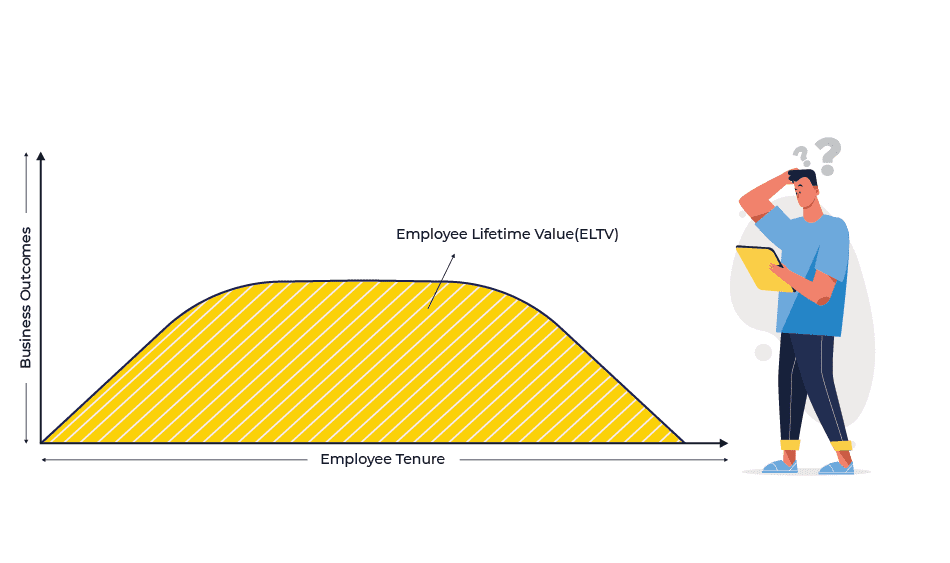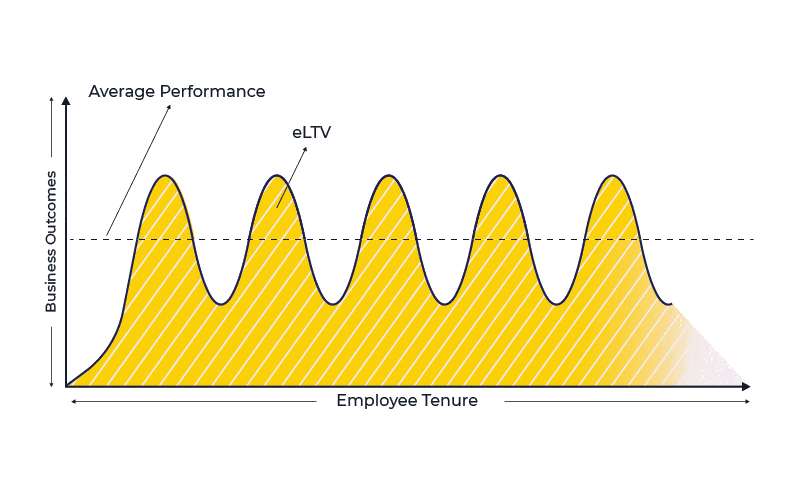 Employee Experience is not linear
As a result, performance is not linear. To reduce the variance in performance, managers must reduce the variance in experiences. Inconsistency in experiences comes from undercooked managerial styles and the implementation of processes.

Consistency in experiences brings the troughs in performance closer to the peaks, which leads to higher average performance over time. Employee Experience remains static
As a result, performance is static. Experience creation starts during the hiring process and continues after exit. Different variables impact the experience during the entire lifetime of an employee.

In most cases, Employee Experience is left ad-hoc. It remains stagnant due to the lack of a concerted effort across the employee's psychological need spectrum.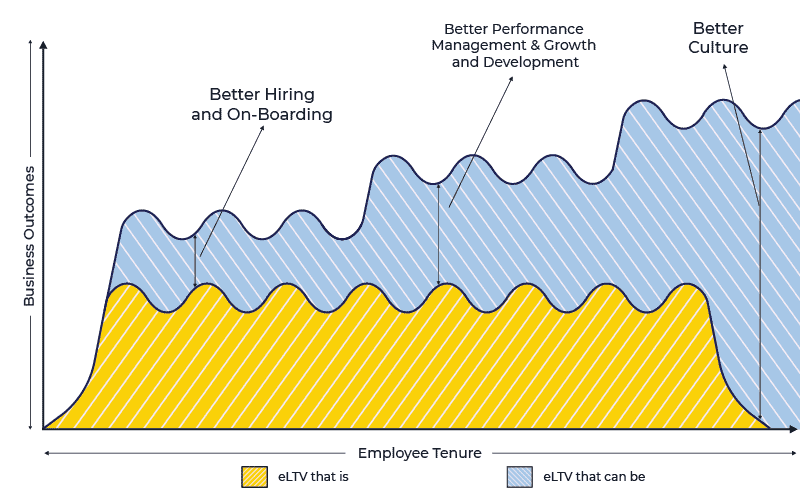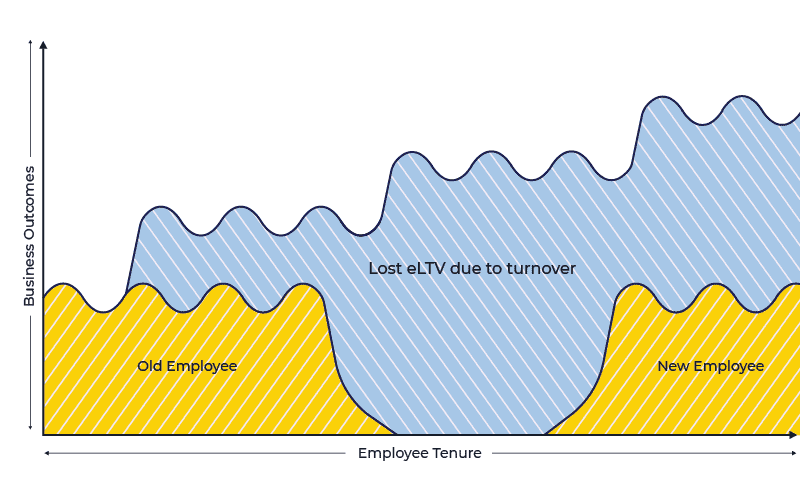 Consistently negative experience results in employee turnover
As a result, organizational performance and productivity reduce. When a settled and performing employee leaves, the wealth of knowledge and know-how leaves.

In cases of high turnover, the organization is constantly chasing performance. The organization loses the incremental multiples of outcomes that a stable workforce brings.